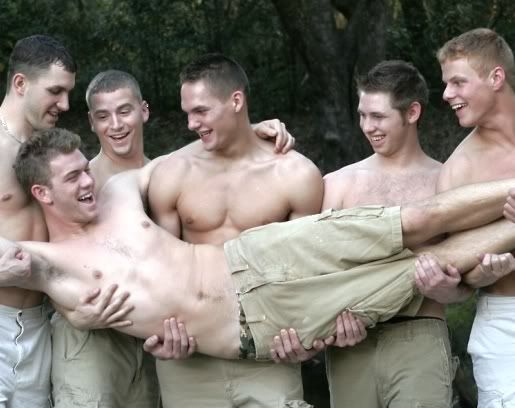 So sorry this was delayed. I'd like to elaborate as to how it all happened where a penis the size of a tree trunk played some part, but that would take a lotta my time. Just believe me when I say it's all very confusing and it's all Trollop's fault—blame her!
Anywho, without further ado, let's give it up for our lucky winners:
Winner of Michael Betcherman's
Suzanne
: Gabrielle (WOOHOO!)
Winner of Sarah McCarty's
Promises Linger
: Carrie (HURRAH!)
Winner of Sarah McCarty's
Caine's Reckoning
: Karamia (YAYAYAYAY!)
For the luckless non-winners, don't fret, my luvlees. :P Michael offered you heathens some discount on his stories. Discount for
Daughters of Freya
, discount for
Suzanne
.
As for you, my three winning chickies, please email me the addy where you want your book send with "Harlot is BESTEST over Trollop the Tree-Hugger" on the subject line. You might want to include some photos of nekkid, gorgeous Italian men with your contact info. *g*
No duck cock
, please!
Thanks again to everyone for participating. Till our next raffle... *besos*
Labels: fun and games