Ever since the beginning of TBB, I've been posting about the "Gods of the Stadium." Yep, it's no secret
I love hot footballers
.
Hot AND naked footballers
. Heck, give me one right now and I'd be mighty tempted to play with his balls, heh. :P
Er, *ahem* what I'm trying to say is, for those of you who don't know, the 2008 edition of
Dieux du Stade
(AKA: "Locker Room Nudes" in the U.S.) is already available for order, yay! :D Its subject is "chained to the ball"... literally. They say this edition is
less homo-erotic than the previous year
,
as a lot of criticisms fell on it
: too sexualized, too gay, too trashy... sheesh, just be happy the rugby hotties are naked! Honestly... But, you know, with
Steven Klein
at the helm (he recently took
photos of Beckham and his anorexic android
), methinks this edition isn't as wholesome as apple-pie cowboy either... (TONS of drool-worthy studmuffins after the jump!)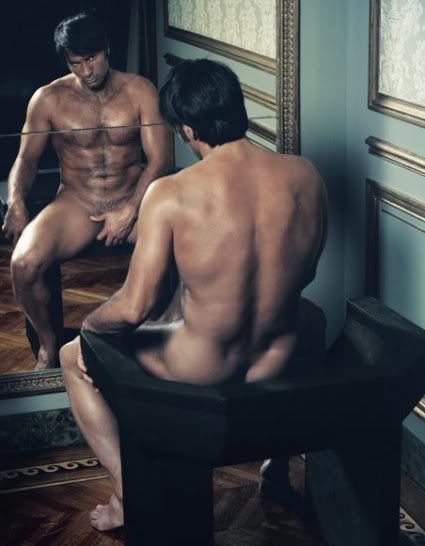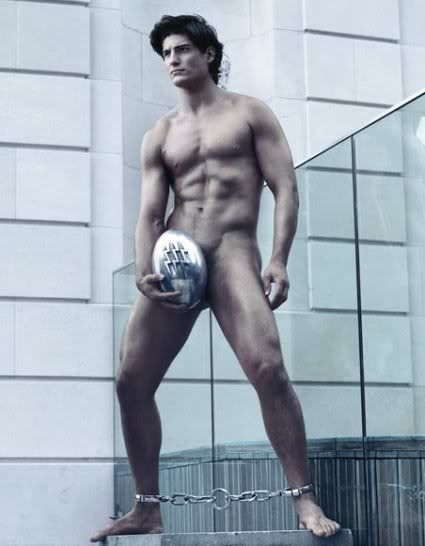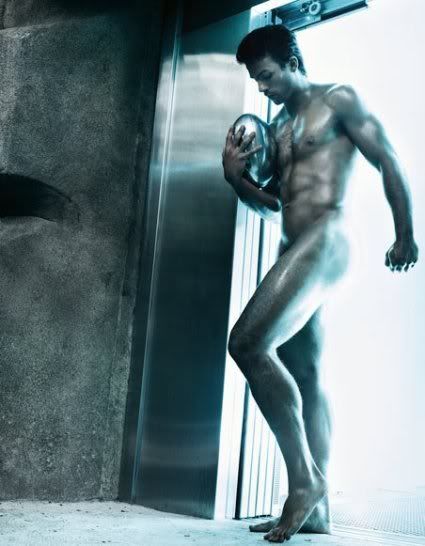 DO NOT FORGET to order your copy
before it runs out of stock!!!
It sells faster than inflatable dolls with beer-flavored nipples LOL. In the meantime, here's what I call "deluge of eye candy ooh la la!" from the making of the calendar DVDs from the previous years. *g* (Ohhh, what I wouldn't give to be in the DDS set! I want my official job title to be "The Gods of Stade's Preparer, Glider and Stroker." :P My harloty heart might not be able to stand it but I'd happily risk it! AYE! I'd rub anything they'd let me rub on those boys, stroke them here and there, pinch and lick them... I mean!—I'd even use my body to smudge them stuff... ay mama mia... *so far way look* *sigh*)
2004








2005








2006






Labels: fuckalicious, youtubery