GQ
turns 50 in October and to celebrate it they're publishing the 50 most stylish men of the past 50 years. This anniversary issue has been published with 10 covers—including the man of my girlish dreams,
Robert Redford
(oh Hubbell *sigh*), and my supposed to be father-in-law,
John F. Kennedy
. *sniff* But if you ask me the best version is the one with
Paul Newman
up front, one of the most beautiful men the world has ever seen.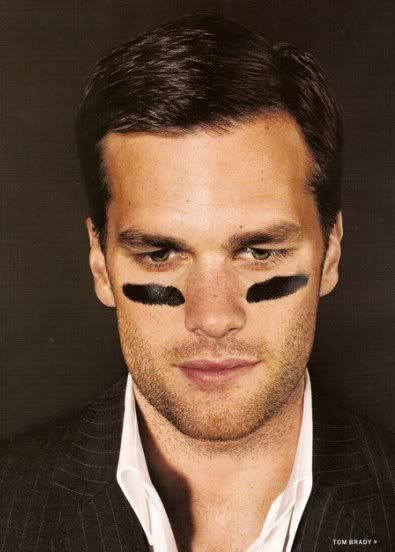 Dunno why Tom Brady is on one of the covers. Yes yes, he's verra fuckable but they might as well put crackhead Pete Doherty in his place—he's included in the list, in case you'd missed it:



Likes crack; digs heroin. Frequent run-ins with the law. But used to shag Kate Moss! What else is there to say about Pete Doherty? One more thing: He's always had, for worse more than better, a certain authenticity. Rock 'n' roll may be dying, but for now he's the only bona fide let's-dial-it-back-to-1972 rock star we've got. Other rockers look his part or act his part, or sport the lank hair and wet-Play-Doh complexion, but Pete actually does the drugs and has the sex.


I swear I'm not making this up! LOL Brilliant, really. :P Seriously, such a FANTASTIC list; thought provoking and simply fabulous with the likes of Steve McQueen, David Bowie, George Clooney, Cary Grant on it, definitely worth a look (wonder why Becks didn't make the cut though). GQ has also put every cover they've ever published online. See here if you can find your favorite sharp-dressed studs. ;)
Labels: celebs crap, fuckalicious