My name is Mary Kellis pen name Lanaia Lee. I have a series of books, known as Of Atlantis, possibly the next Harry Potter, according to my literary agent. (...) My book is epic fantasy and would make a fantastic movie, especially since fantasy is so popular.
Heard of this author? Neither have I LOL. Until today, that is, when she—with the "help" of her book,
Of Atlantis
—suddenly became the new internet train-wreck by plagiarizing
David Gemmell's Dark Prince
. See how: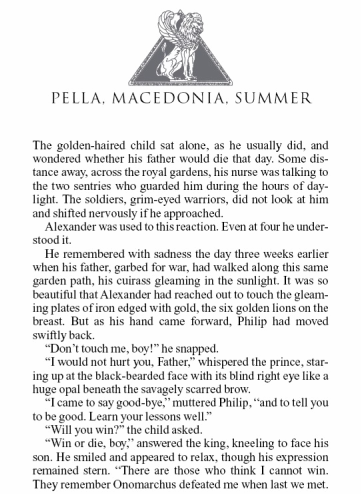 How idiotic is this fuck? Copy it WORD FOR WORD? Oh, honestly. Note to plagiarists: STUPID STUPID MOVE. At least change some stuff, sheesh. (Via Making Light and Dear Author.)

To tell you the truth, I find this verra funny. :P (Yeah, yeah, I'm an evil bitch.) I mean, really, how can I help it when I'm being entertained as I watch it unfold before my very evil bitchy eyes! Check out her website and her chatbox where folks are talking about her plagiarizing ways which, of course, she denied (at first, eheh):



Of Atlantis is totally mine. I have the original manuscript, and witnesses to my work. I put two years of my life in this book, the copy right, I own. I am appalled some one would think I am that dishonesy!


When that didn't work (how can you defend something undefendable?), she claimed a ghost writer did it. *snort* That didn't work either (ya think?) so she resorted by "warning" everyone:



I have erractic hypertension, you keep dogging me I could have another stroke, contact my agent and attorney, I'm sure no one wants mt blood on their hands.


Trollop said this could all be a joke. Probably. Have you read Ms. Lee's profile? The one she mentions EVERYWHERE SHE PROMOTES *cough*togetpity*cough*? A stroke? Six dead children? Wheelchair? Disabled hubby? A self-professed black witch for a granny? Jesus, sounds like a bad Mexican telenovela to me. The only thing missing is for her to lose custody of her Jack Russell Terrier to Kevin Federline—Xenu forbid!

UPDATE: Okay, the poor woman finally had the sense to erase her chatbox... unfortunately. Toldja it was verra entertaining. :/
Labels: bibliophile's affair