My BF and I have a new crush:
Charlotte Casiraghi
. Wow, is she GORGEOUS and a princess to boot. Bitch! LOL
I mentioned to the BF there was no way she could've turned out to be anything but, seeing who her mother and grandmother are, you know, good genes and all that. So he googled a pic of
Rumer Willis
for me and asked what happened to the "good" genes there: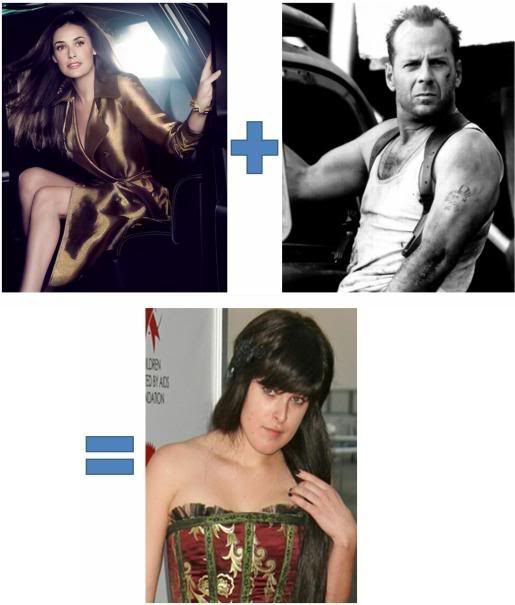 I said there's no way he could compare, this thing is obviously adopted and the secret daughter of a transvestite horse and an old shoe. And this is how she looks after—most probably—a gazillion surgeries, and an army of makeup artists and fashion consultants!

Really, how on earth did beautiful Demi Moore and sexy Bruce Willis create that?!?!!?
Labels: celebs crap