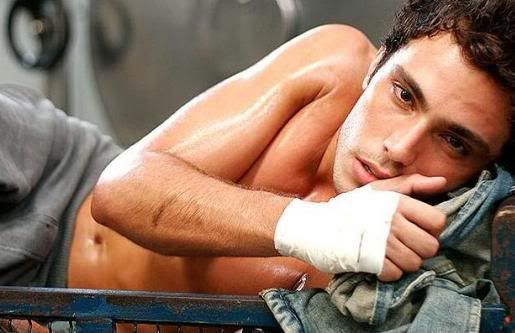 Did you ever wonder what the purpose of male nipples is? Yes, I know, nipples serve as a proof that they're mammals since the distinguishing features of mammals are suckling their offspring and having hair. (Since men cannot breastfeed—euw!—where do bald dudes classify? Reptiles? :/)
But if the male species don't have a use for nipples, why do they have them then? Is this why, despite Barbie's unending horror, they were banished from Ken's chest? (Not that he has a penis either—trust me, I looked!) You know, there are some male horses that share fate with Ken. Stallions, despite being known as sexual beings, do not have nipples.** So, if stallions could be without them, why do men have to have it? Why all that male nipples?
In the world of romance, there's no doubt of the power of the male nipples. Romance authors have great reverence when it comes to those two throbbing peaks LOL. Not only there are different synonyms associated with it, there are also unending list of adjectives for describing it, things that it can do, and, yep, things to do with it. Uh-hmm. *g* What? You don't believe me?!? *gasp* Fine, let me show you.

Adjectives

When describing the male nipples, romance authors have a lot of words: coppery-tipped, delectable, erect, hard, protruding, pulsing, swollen, tightly beaded, etc. Some examples are: "delectable velvety nipples," "tingling, quivering, tight nipples" or "erect, protruding, wet, throbbing dagger-point nipples." My personal favorite is "sensitive, distended, pulsing, supremely ticklish and tingling, plump nipples." OMG, that's a lot of adjectives! LOL Actually, there are many more combinations; I could go on, really. :P

Synonyms

Referring to them as just "male nipples" seems so impersonal. I think they consider it more, er, romantic if you use "throbbing peaks" and "tight buds"? *confused* Anyway, other popular alternatives used by romance authors are: bare tips, heated buds, peaked center, pebbled crests, proud nubbins, quivering/rock-like points, sensitive peaks, shimmering buds, stiff pebbles, thrusting points, tiny rigid nubs, velvet peaks... I swear I'm not referring to a cock!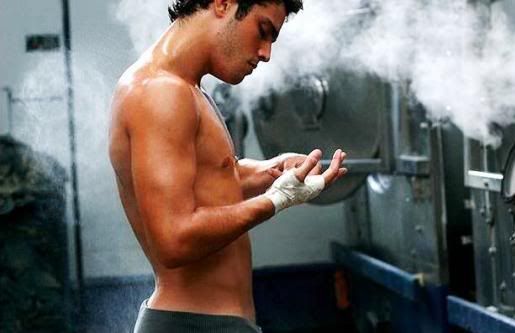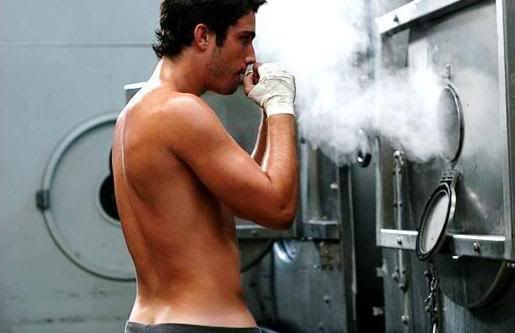 Things that male nipples can do

You know why the male nipples are special? Because they just don't "ache," they "ache with need." *g* Others include:

apices to swell and harden
brushed across
erection
grew large or rigid
hardened in empathy
peaked
puckered
rigid with desire
rise
shivered erect
spring to attention
swelled
throbbed
tightening to pebble hardness
tingled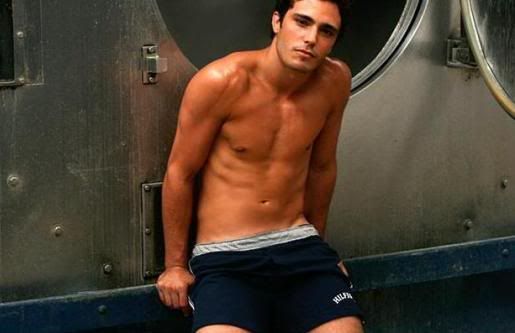 Things to do with male nipples

Heh. Now we're talking. *g* Okay, I'm pretty sure the most common answer would be to "suckle" them. Or they are "sucked." What's the difference anyway? Is "sucking" more erotic or sexier than "suckling"? Hmm... I guess so since "suckling" makes you think of a nursing toddler? Oh good god!—I don't want to think about that while I'm sucking someone!!! Er, *ahem* "licking" is also a popular thing to do to the male nipples. Here are some of the things romance authors make their heroines do to the men's "aching, hardened nubbins":

captured between her lips
caressed
flicked
gently sucked
kneading
lashed into hardness
licked
nibbled
pinched the hard little tips
probed
rasped hungrily
rolling his nipples gently
rubbed
sucked the tortured peak
taking it between her teeth
taste
touched
tugging gently
wetting his nipple
whisked it with her tongue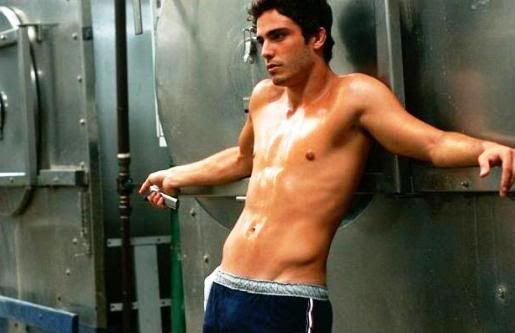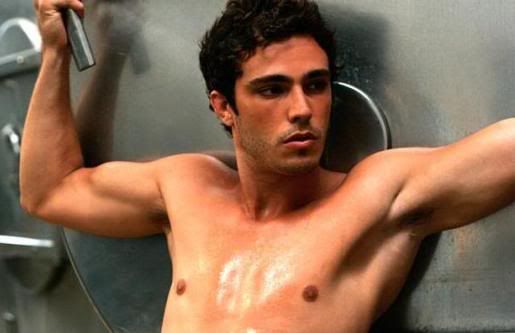 You know, *tapping foot* after all these euphemisms, I still don't know the fucking purpose of the male nipples. Of course I know they are erogenous zones but that's not a purpose. I'm starting to think male nipples only exist so men could continue fending off charges of reptilianism!

**I've only read about this fact. Hello??? There's no way I'm checking out a stallion's chest, it'll fucking trample me to death! *shudder* Also have to point out I haven't seen a bald stallion either. That's probably why they avoid being called reptiles... :/
***Photos by: Felipe Lessa


Related:
Labels: cock fetish, fuckalicious, ooh la la fabio, romance baby