I never did like Matt Damon. I don't think he's a stupid actor(?) like BFF Ben Affleck but I still haven't forgiven him for being such a bastard in School Ties. (That Charlie Dillon needs a kick in the nuts! :@) I don't even think he's hot and heaven help the stupid fuck who would mistake me for a Matt Damon fan. *glaring* Still, I have to admit—erm, against my good judgment, that is—I scandalously luuuuve his Bourne movies!!!
Oh, I can't help it. *sniff* I'm crazy about Bourne. Jason Bourne. I have to see The Bourne Ultimatum. *hiccup* And maybe, maybe... who knows... this time I'd finally learn to like Matt. (Just a teeny TINY bit. :S) Surely, he can be cute and charming... er, right? Just look at this clip where he does Matthew McConaughey. (Not THAT kind of doing, you pervs! Sheesh.)
Did you notice how many Matts we've had on blog lately? First,
Matt Farrell
(
Paradise
) and his big lurve for me (and ONLY me!), then
Matt Hawkmore
(
Patience
) and his big cock, and now Damon and his big... nose? :/ Well, I don't know!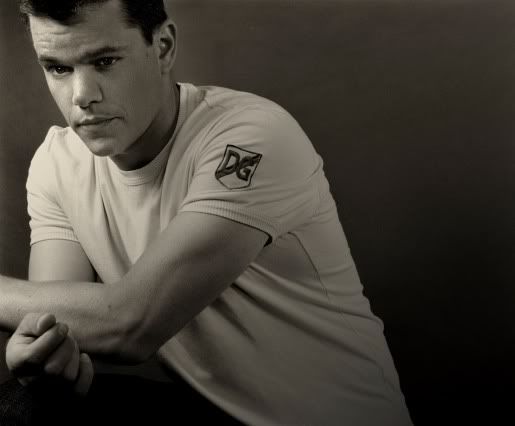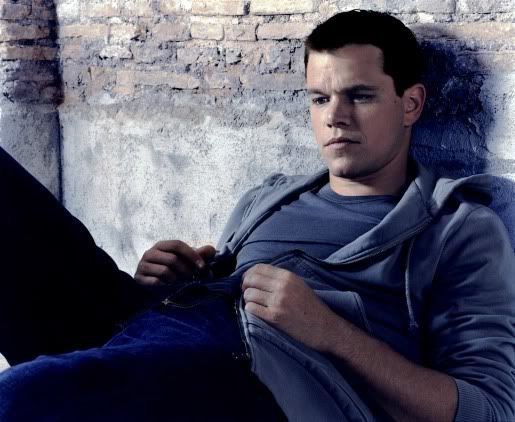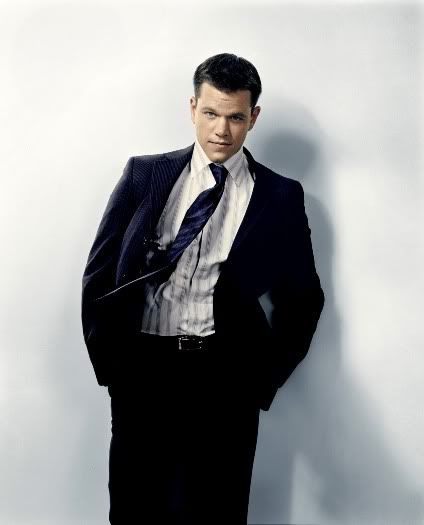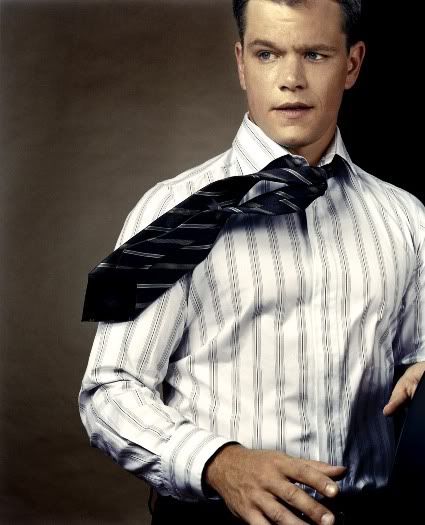 Disclaimer: I do NOT find Matt Damon sexy, yummy, nor anything that can be associated with being swoonsome or drool-worthy.
Labels: bitch at the movies, fuckalicious, youtubery