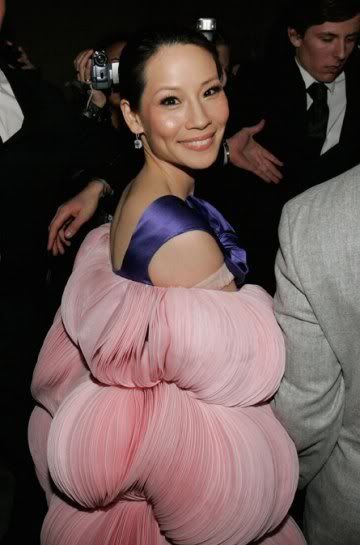 Lucy Liu
, you
Sarah Jessica Parker
are not! Please, woman, you look like a circus tent deflated all over you. *gag*
Now, this, sweet lawwd, has got to be a fucking joke:
Can anyone from Baltimore confirm if this is (was?) an actual business because I need to know if Mr. Ray sold one of those hideous mops to some unsuspecting halfwit. Harlot, you've been looking for a way to keep your curls; what better than a Mr. Ray wig? *g*

I can't stop laughing!
Labels: celebs crap, fucking around, youtubery