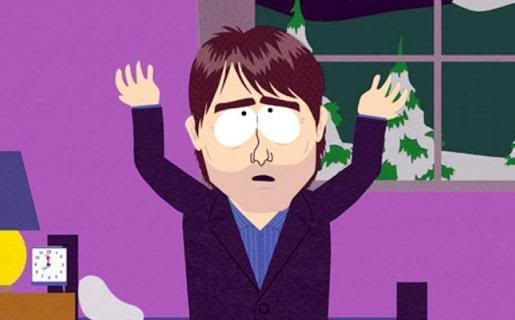 Karen Scott
has a post on
e-published authors
starting their careers in the erotic stories/poetry site
Literotica
. This all started when
Mrs. Giggles
posted about this in her blog and
Phaze
authors
went cuckoo over the post.
Now, none of this shocks or bothers me. I read Literotica; you can actually find some good romance stories and novellas there once in a while, but you really have to look because most of it is pure rubbish LOL. Tart linked this and a couple other erotic stories sites last year in FABB and I have to say I've enjoyed Literotica the most by far. I've even printed and read some of these to the BF which yawns himself to sleep while I get all fidgety and turned on (contrary to what happens with porn movies which bore me to death).
Anywho, she has quotes from an interaction that's going on at the Literotica BB (I think, because I can't be bothered to click on the link). I'll post them with Karen's remarks and then tell you what I think:
"I was wondering if It reading and writing about underage incest fantays..especially about younger girls....is as disgusting as I sometimes feel it is. I do NOT condone Kiddy porn NOR sexual abuse in any way of minors, but it is still a fantasy of mine....but not that I wan't to be WITH the girl, but that I wan't to BE the girl....so would writing fantays like that make me a bad person?"


He/she doesn't condone kiddie porn, but fantasizes about having underage sex with a family member? Ok then.

This answer, from one of the other members, made me want to go and take a bath:



"It is hard for me to believe that thinking is a crime, I certainly hope you WILL explore these fantasies for us in print. I would love to have a womans perspective on what it would be like to have sex at say 15 with your father..... I suspect the emotions and feelings would be far more erotic than anything I can imagine. Sex for the first time for a little girl has to be painful, but emotionally rewarding at the same time. I hope you will explore this! I know I would love to read it."


Emotionally rewarding? Yeah, whatever. That dude is a pedo waiting to happen, if it hasn't already.

Anyway, Selena Kitten, a current Phaze author thinks there's no harm in it, because after all, it's just a fantasy. She writes:



"But the FANTASY of such a thing - NOT the reality, the FANTASY... is a turn on for some. Of both genders. As DCL mentioned (god this is an OLD thread, isn't it??) thinking is not a crime.

Unless I slipped into Big Brother territory when I wasn't looking...
I know what I'm going to say might be taken completely the wrong way, because that's the way things go in Blog Land, but I agree with Selena:
fantasy is a turn on
and not just for incest but for a lot of things; you just have to look at the categories in Literotica to see the broad spectrum of stuff people are into reading. And though I find the thought of incest sickening, who am I to say that those that fantasize about it are pedophiles or have actually engaged in what they read or write? I would much rather people write about it and get off on reading it than actually going ahead and doing it.
I think writing about fantasies is like writing an angry letter to someone you are mad/angry at. When you finish putting everything you feel down on paper, the anger is either gone or abetted. So if this is what people need to keep their hands off their kids/parents, then I say go ahead and write about it and read about it, because it's a hell of a lot healthier than actually doing it.
And don't tell me if you are inclined to read or write about it means you are engaging in it or will in the future because that's bullshit. I enjoy Quentin Tarantino movies and I've never been inclined, for one second, to do ANYTHING that appears in these films. I also enjoy reading about a ton of stuff that I would never, in a million years, be interested in doing.
I dare anyone here to say they don't have a fetish. We all do. And what may seem sick to others might be precisely what turns you on, and that's nothing but your personal business. I think it's very closed-minded and ignorant to believe that healthy sexual parameters are defined by your personal fetishes and that everyone else that has fantasies different to yours is a sick pervert.
Labels: kinky lifestyle, romance baby, some like it hot