My siblings are CRAAAZY about
The Simpsons
that we went to see its first feature film the very first day it opened here. I gotta say, there were times I laughed my head off. :P
With the success of the movie, it's no wonder the Simpsons have also become the darlings of the fashion world.
Harper's Bazaar
caught up with Springfield's first family as they toured the city of lights with Linda Evangelista; quite possibly the most impressive fashion spread I've ever seen. Oh, the shame—I'm actually jealous of Marge! :S (The same reason I wanted to throttle Anne Hathaway in
The Devil Wears Prada
; her wardrobe should have been MINE, MINE, MINE. *grrr*)
Marge lets down her hair for Versace while Donatella eats her heart out.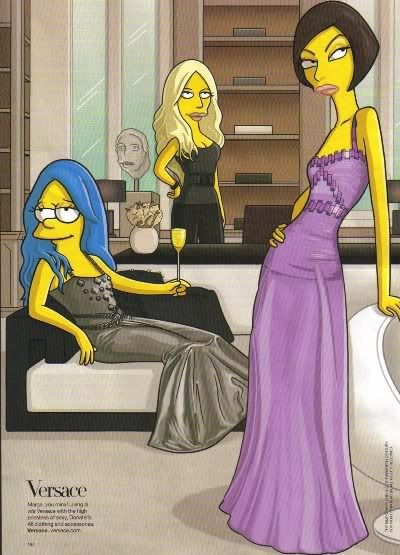 Karl Lagerfeld and his protégé Homer get the skinny on Marge and Linda in their Chanel Couture.




Alber Elbaz admires Lisa's signature strand of pearls while Linda helps her try on his tulle-wrapped take on the classic.




Selma and Patty go Dutch in the avant-garde duo Viktor & Rolf's dresses.




Linda and Marge take a jolly jaunt with Jean Paul Gaultier, with Maggie in a Birkin!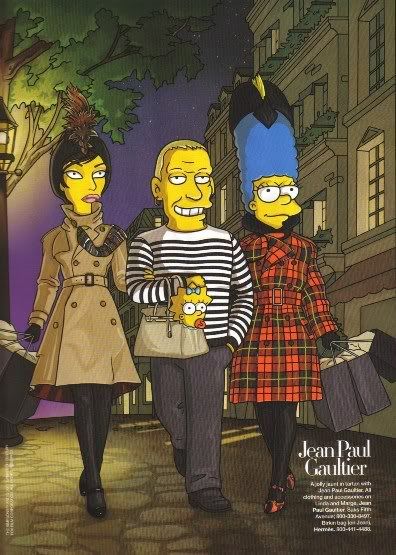 The Simpsons are all front row clad in Louis Vuitton as Marc Jacobs waves to his number one fans.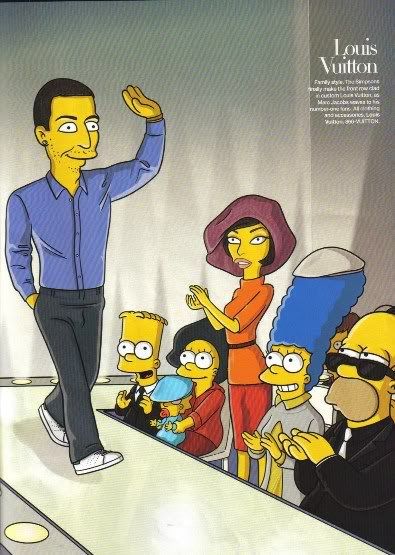 Illustrations by Julius Preite. For some great animated versus reality pics of the dresses and designers, check out ONTD.
Labels: bitch at the movies, kinky lifestyle, mctv