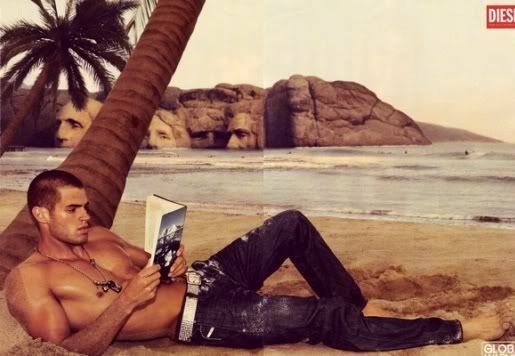 Okay, here's the deal: Trollop and I have this love-hate relationship with our BBC. Since we started this blog, it's been our agenda to have
our very own book club
. When we finally established it last year, oh joy, happy-happy! We're more excited than little pervs on their way to Pornland.
We love our BBC, no doubt about it. It's most rewarding: we get to introduce kick-ass books to readers; we get to share the luuurve... Problem is, most of you are lazier than me or Trollop. Believe me, that's saying a LOT. :/
I'm not complaining because so few are participating. I even understand. Like Trollop said, typing out answers alone at home is not the same as discussing something face to face. I feel sad about it, though, especially when you infidels ask for BBC and when discussion day comes you don't show up. I feel so used... *sniff*
Ya know, I pray our readers to be less lazy. I know how to pray! Not that it works! I'm telling you, praying you heathens participate on BBC is like asking Santa for
my very own studmuffin
with super penis
. Honestly, it's not like I'm asking for a
penis somewhere between the size of a horse
and a
giant mythical super stallion
... hmph!
Don't get me wrong, we appreciate all of you lovely people who participate. We had some very successful discussions and it's all because of you. From the bottom of our wicked trollopy-harloty hearts, we thank you. You can have Trollop's first born
quarter-duck quarter-amoeba
, heh. Oh, and if you have any suggestions to improve our BBC, please, we're all ears.
We can have BBC back on January since people are busy during the holidays, shopping or doing turkey or Christmasy stuff... BUT, if you guys want to have it this December, let us know. It's my turn to pick our next selection and I already have a FABULOUS book in mind. Clue: It's one of my favorite books evah, and methinks you're going to like it too. *g*
Labels: bitches book club