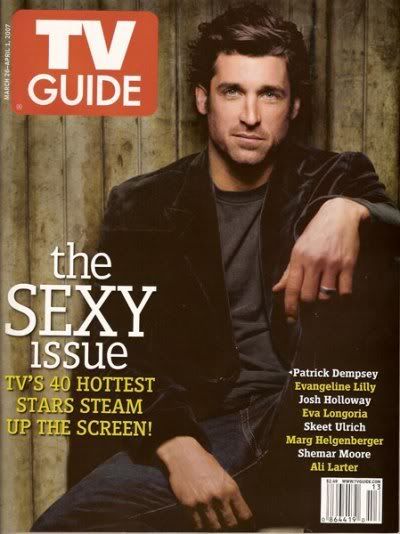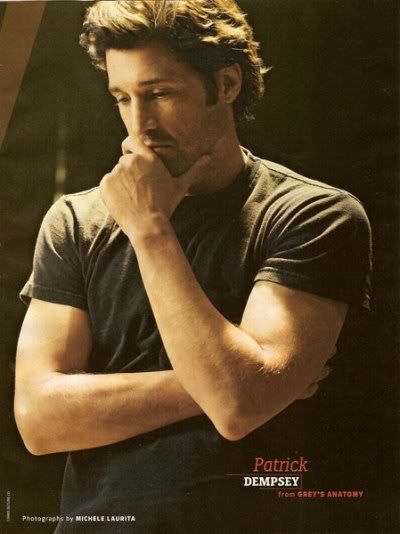 Lost
's
Evangeline Lilly
(Kate) and
Grey's Anatomy
's
Patrick Dempsey
(Derek, aka McDreamy) are the "Sexiest Stars" on TV. That's according to
TV Guide
, which hits newsstands Thursday featuring the No. 1's on separate covers.
The rest of the gentlemen:
2. Sendhil Ramamurthy, Mohinder Suresh on Heroes
3. James Tupper, Jack Slattery on Men in Trees
4. Josh Holloway, Sawyer on Lost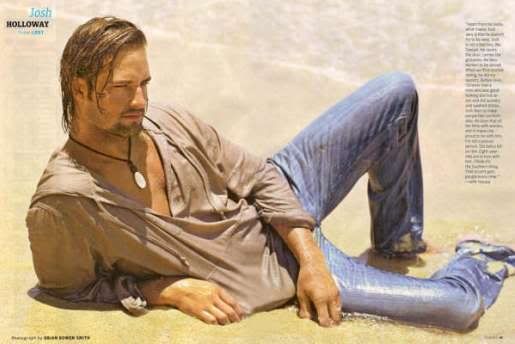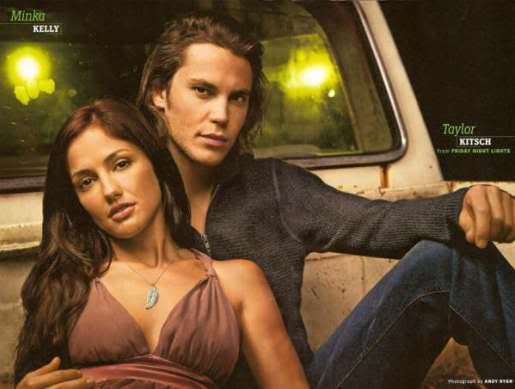 5. Taylor Kitsch, Tim Riggins on Friday Night Lights (I've no idea who this is but, helloooo fresh meat! *g*)
6. Shemar Moore, Derek Morgan on Criminal Minds
7. Skeet Ulrich, Jake Green on Jericho (He was a fuckable lunatic in Scream but that was a long time ago...)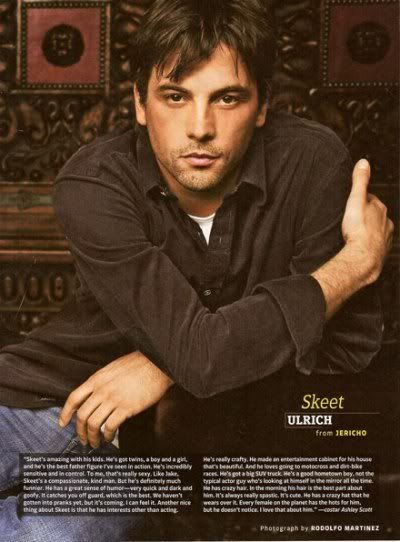 8. Eric Mabius, Daniel Meade on Ugly Betty
9. Justin Chambers, Alex Karev on Grey's Anatomy
10. Dave Annable, Justin Walker on Brothers & Sisters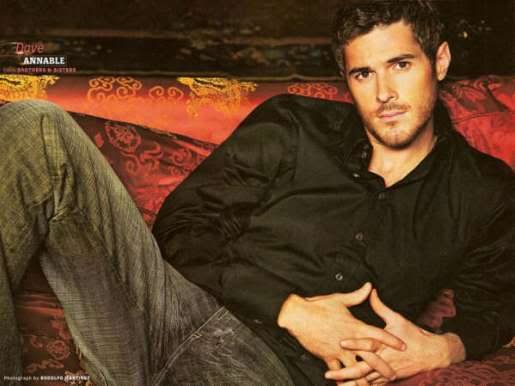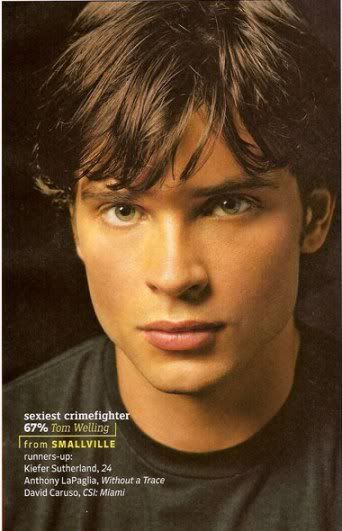 WHAT THE FUCK. David Caruso is a runner-up for "Sexiest Crimefighter"?!? Oh my good god. Horatio Caine is an annoying Grissom wannabe with a face that looks like it's going to melt any minute and he should DIE DIE DIE! And could anyone, please, explain to me why McSteamy (Eric Dane) didn't make the cut?!? What about Wentworth Miller of Prison Break? Jensen Ackles of Supernatural? Sam can be eaten by a demon for all I care but Dean is a cutie pie. Who cares if he actually has an incestuous relationship with his brother? LOL

So what do you think? Who are the sexalicious studmuffins that were overlooked? And what is TV's sexiest show? Oh, please don't say it's CSI: Miami because I might as well jump out push Trollop out of the fucking window!
Labels: celebs crap, fuckalicious, mctv