One of the BEST movie trailers I have EVER seen:
Synopsis:
Based on the
epic graphic novel by Frank Miller
,
300
is a ferocious retelling of the ancient Battle of Thermopylae in which King Leonidas and 300 Spartans fought to the death against Xerxes and his massive Persian army. Facing insurmountable odds, their valor and sacrifice inspire all of Greece to unite against their Persian enemy, drawing a line in the sand for democracy. The film brings Miller's (
Sin City
) acclaimed graphic novel to life by combining live action with virtual backgrounds that capture his distinct vision of this ancient historic tale.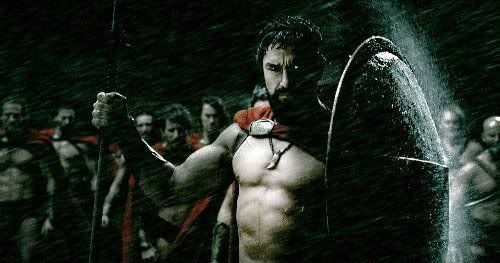 Release Date: Mar 9, 2007
Director: Zack Snyder
Cast: Gerard Butler, Vincent Regan, Lena Headey, David Wenham, Michael Fassbender, Rodrigo Santoro, Andrew Tiernan, Dominic West
Genre: Action/Adventure, Drama, War, Ancient History, Battles
MPAA Rating: R - For graphic battle sequences throughout, some sexuality and nudity.

This is the 2007 movie I'm looking forward to the most. Yep, FERVENTLY awaiting it more than... um, *whispers* HarryPotterandtheOrderofthePhoenix. I know, I know... *hangs head in shame* (Loopy lobalug, this feels like blasphemy. :/) Er, in any case there's no fucking way I'll miss 300 as: (a) Spartan-Athenian era/Persian-Greco war is muy fascinating; yes, yes, I'm a history dork *hmph*; (b) the orgasmic sight of nearly naked Gerard Butler and sexy newcomer Michael Fassbender *drool*; (c) well, did you not see the UBER AWESOME beeyootiful trailer???

Anyway, here are some pics from 300: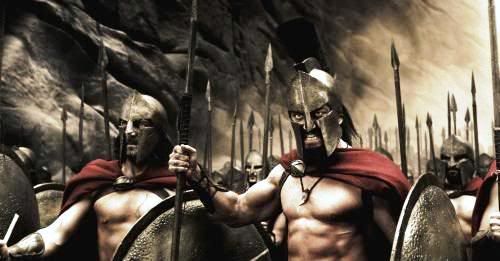 Goodness, these mighty Spartans look like they'd ravish you all night... Er, *ahem* here's Gerard Butler as King Leonidas. :P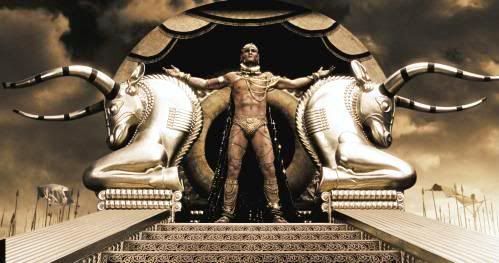 Xerxes, the Persian king who claims to be a god. At least he used to be; that's ex-hottie Rodrigo Santoro. Yep.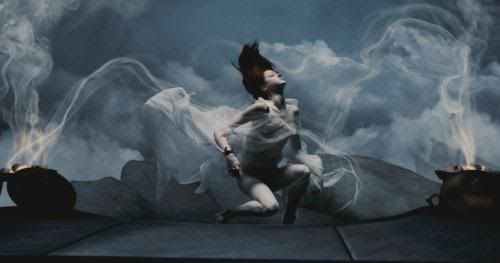 The Oracle Girl (Kelly Craig) slips into a trance and begins the process of interpreting the will of the gods. I want to think I'm this enthralling whenever I dance like a drunken nympho. :S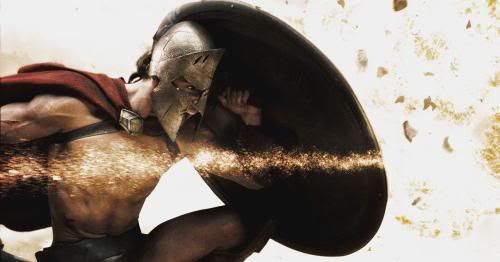 Stelios (Michael Fassbender) crouches behind his shield. *sigh* Damn, he's yummy. I'll have him with Nutella on the side, please. LOL




Leonidas warns the Persian messenger as Captain (Vincent Regan) and Gorgo (Lena Headey) look on. Hmmm... Am I the only one who imagines Gorgo is a name for a fat, smelly, one-eyed troll? Why, of course it's not because said troll is fucking caressing Gerard Butler! *grrr*


[Added, 5:10 p.m.]
Editing to add this pic of Michael Fassbender for all of ya who have yet to see his British TV show Hex. ;)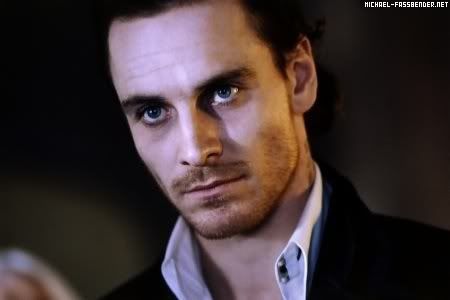 Labels: bitch at the movies, fuckalicious, nutella lovah, youtubery