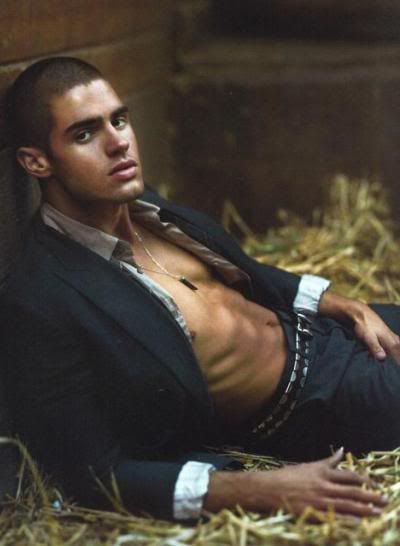 See that perfect expression? Such drama, such closeness between man and... er, horse.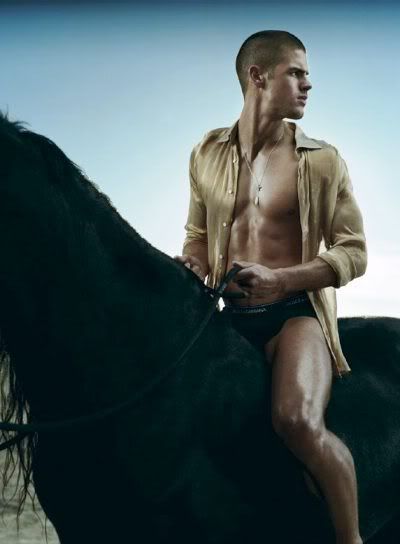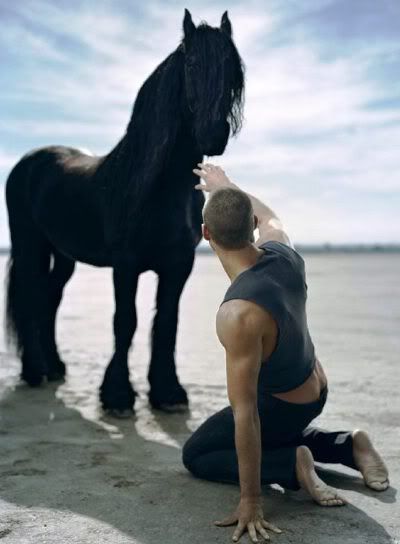 Should I be ashamed for thinking I should be the one in there instead of that horse?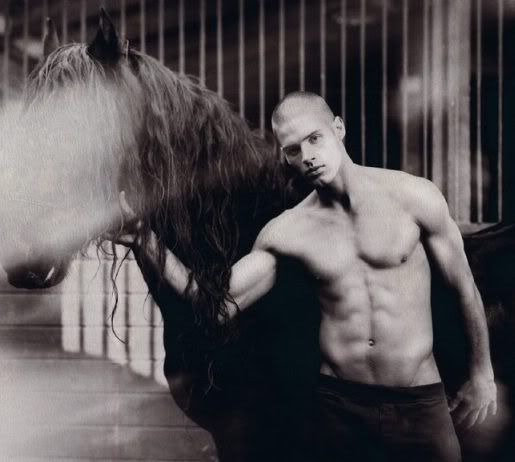 Oooh la la, beautiful bum. Mmmm,
yummy
...
It's really quite delicious. I mean, seriously, I'd like a bite. Purrty please, with
Nutella on top
? :P (Jeez, I can't believe how horny these photos are making me!)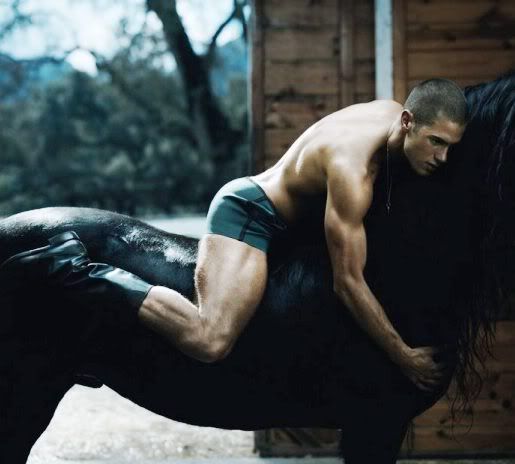 So sultry and sexy, so dark and masculine. *sigh* Look at those mighty thighs and manly arms wrapped around that lucky,
lucky
horse. Imagine all that stamina... *double sigh* Oh fuck, now I'm jealous of a bloody fake horse!!!
Labels: fuckalicious, nutella lovah