Once in a while I disentangle my naked limbs from Raoul's and incur in things that don't involve his beautiful mouth. ;) Shocking, isn't it? But a girl has other needs, ya know. Anywho, because of the ten minutes I spend out of Raoul's bed, and in the computer now and again, I've had no other choice but to notice the bleeding travesty—in the form of ads—that is masquerading as
Twilight the movie
. Alas,
despite all my complaints
(one would ASSUME they'd listen to me, hmmph!)
Twilight
was filmed with
Robert Pattinson as Edward Cullen
. Still no clue how it happened but I think it involved drugs and magic (probably lots of Imperio curses and Confundus charm).
Regardless of my incessant whining and moaning, I gotta admit I can't wait to see
Twilight
... just so I can make fun of it afterwards, hee. :P I'm worried about one thing though: I honestly don't know how I could watch the entire movie without laughing my head off because I'm as sure as Trollop is a lunatic that I'll be watching it with delusional fans who'll pretend the movie is OMG-OMG-*squeee*-purrrfect and nothing is
optically offensive
. (Yeah, they're high on meth.) Ohh, Xenu save me... Not sure if it will help to have Raoul kiss every inch of my body but my golly I've gotta try something!
NOTE: I didn't get the chance before to comment about
Breaking Dawn
but it must be said: For months,
Stephenie Meyer
teased and teased with Edward's nipple, calling to me, luring me, making me CRAVE it nightly to suckle on it like a starving baby. You'd think I'd be orgasmic after having read it. UGH! Never thought I'd hate a book more than I hated
Outlander
and
Story of O
! Swinging, super sperm that isn't really sperm, lochness monster, taking back most of the vampire myth she built—WITHOUT EXPLANATIONS AT ALL—just so Bella can have every fucking thing?!?? Dunno what kind of hash Ms. Meyer's been smoking but I thought she wrote a clusterfuck of scifi for idiots. :/ (To be fair, despite the fact that 
Jacob is an annoying jerkwad in Eclipse
, stupid dog, I WUV him as the narrator. *g*)
If you want to punish your poor eyes, please do continue after the jump...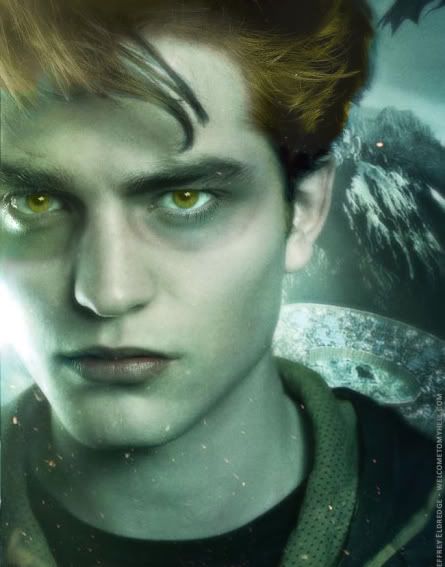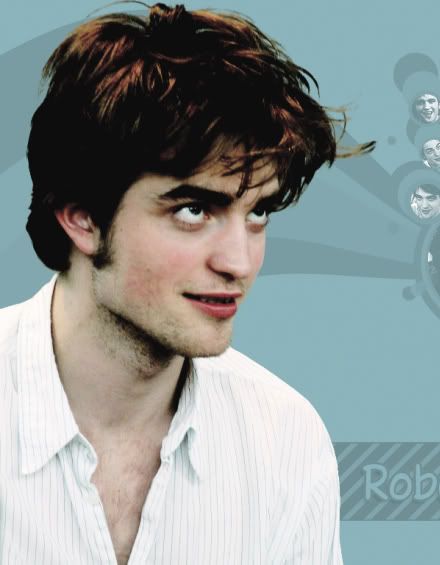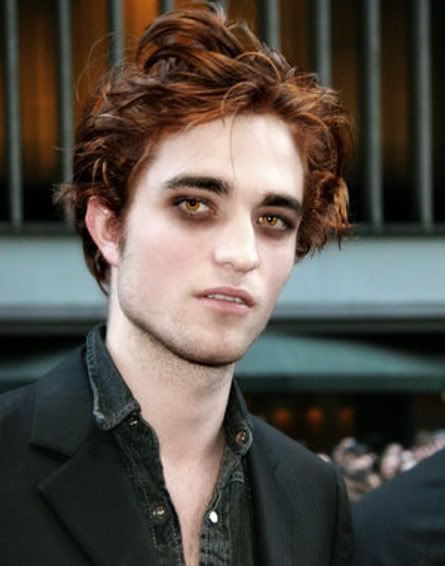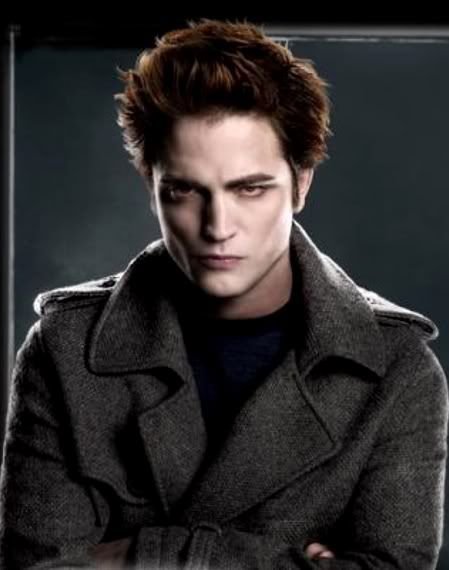 I can't decide which pic is the best: the one where "Edward" looks like Yogi Bear's cousin or an extra in a crappy zombie movie, or the one where he looks like an Ebola virus victim or a kiddie porn model. Hmmm...
Labels: and so the lion fell in love with the lamb, bitch at the movies, i heart ya